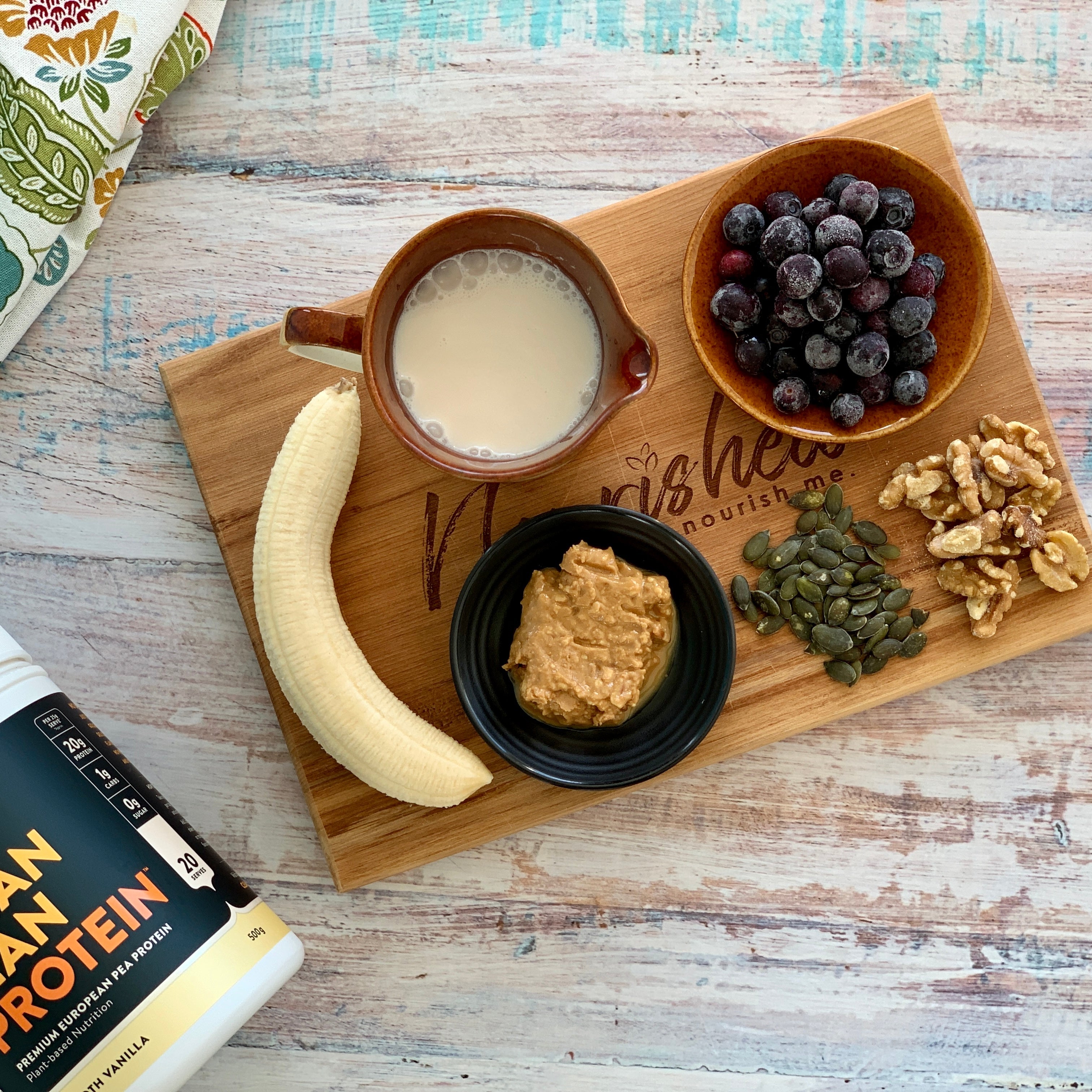 1 min read
Happy Hormone Smoothie
All smoothies make us happy, don't they? When it's filled with all your favourite ingredients and then you catch yourself smiling once you've finished devouring it because that really hit the spot! This smoothie is that and then some. It tastes delicious, but its also packed with a secret little weapon against the blues. This smoothie has heaps of the amino acid tryptophan which we use to make our happy hormone, serotonin. Go on, give it a go - I can see you smiling already!
Recipe by Kerry Locatelli, BNat
Method
Blend all the ingredients together until smooth and enjoy!
Time: 5mins
Serves: 1