IMPROVED IMMUNITY

Helps fill any nutritional gaps in their diet by boosting their vitamins & minerals

SUPPORTS HEALTHY BONES

With 200mg calcium per serve, and 8g of plant-based protein to aid growth and development

FOR HAPPIER INSIDES

With pre-and probiotics for good digestion and gut support

LONG LASTING ENERGY

Includes 11 different fruit and veg to help them live, learn, grow and play!
Calcium

Fruit & Veg

Protein

Probiotics
Kids Good Stuff is designed specifically with children's needs in mind. It's packed full of vitamins and minerals, plus other great stuff that you won't get from capsules or gummy vitamins. It has all the elements to set your kid up for a good day and a great start in life.
+ Made from real food including 11 different fruit and veg
+ Vitamin and mineral boost helps to fill any nutritional gaps in their diet
+ Good for everyone for all ages from 4 and up
+ For happier insides with pre- and probiotics
+ Supports healthy bones with 200mg calcium per serve
+ Aids growth and development with 8g of plant-based protein per serve
+ Nurtures learning and focus through brain-supportive nutrients
+ Provides long-lasting energy to help them live, learn, grow and play
Nutritionals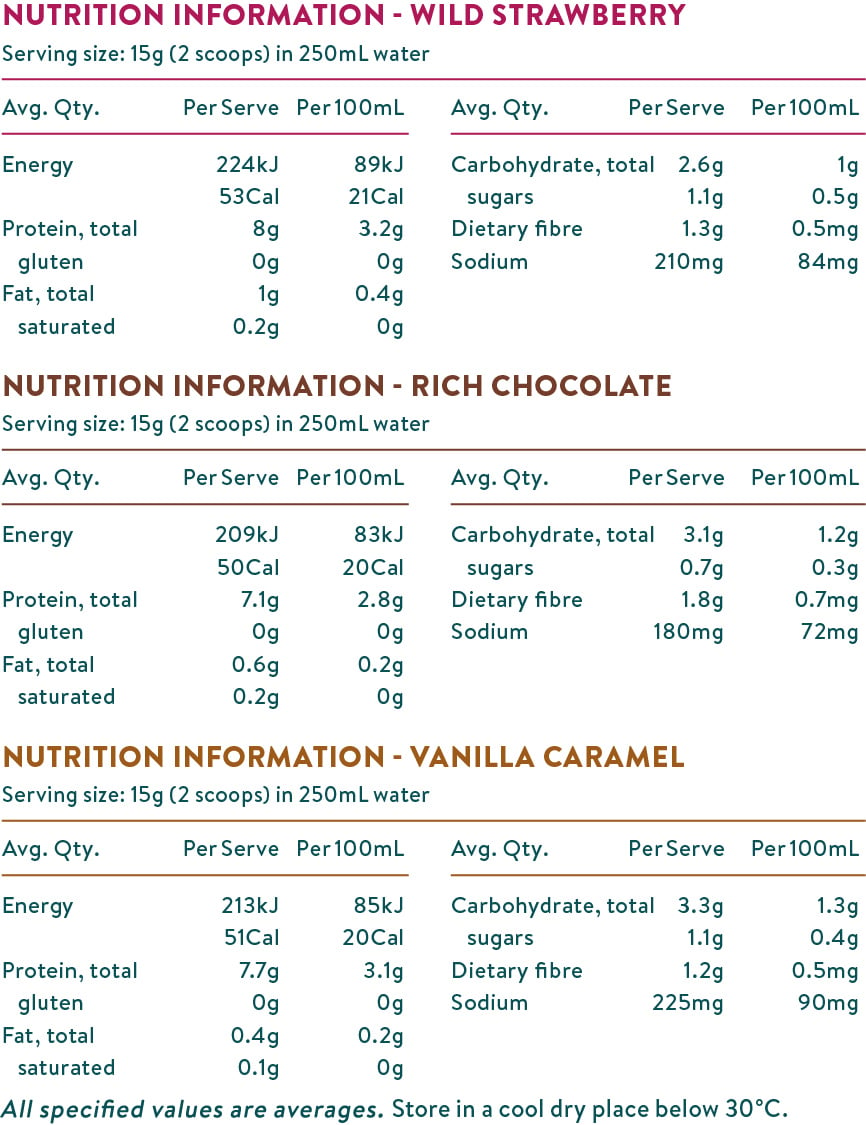 Vitamins & Minerals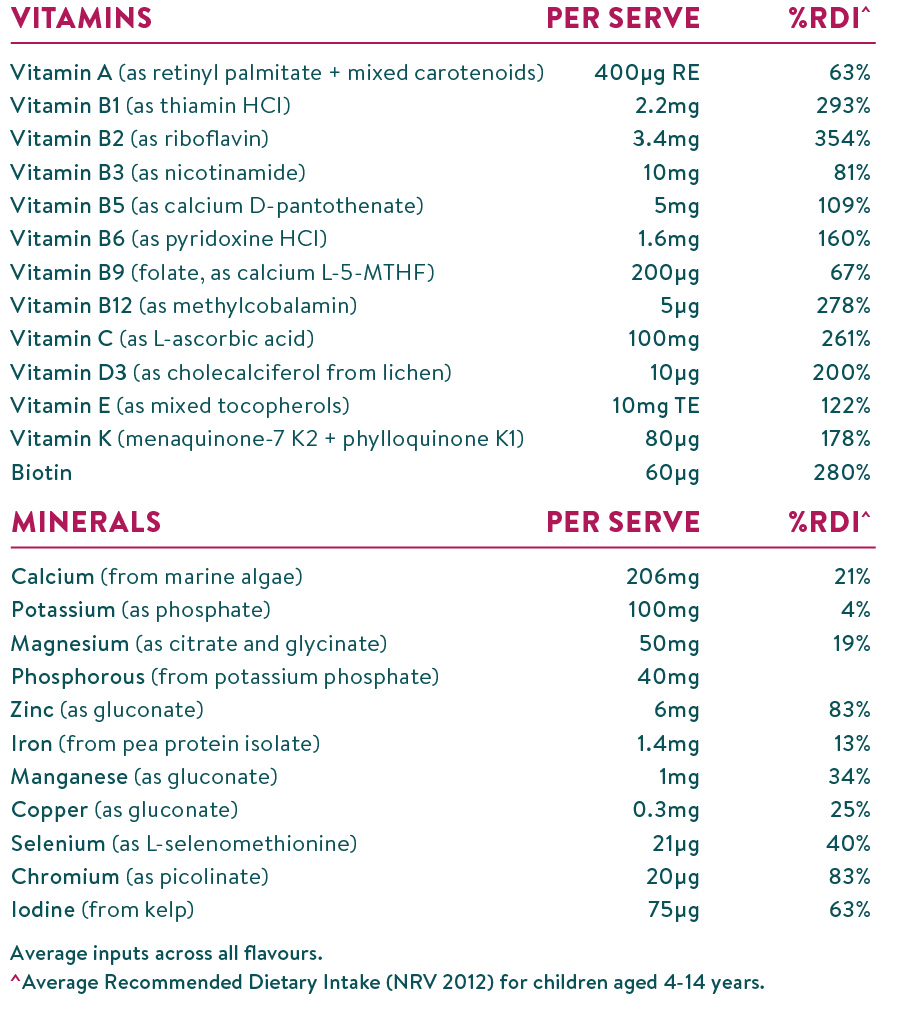 Protein, Fruit & Veg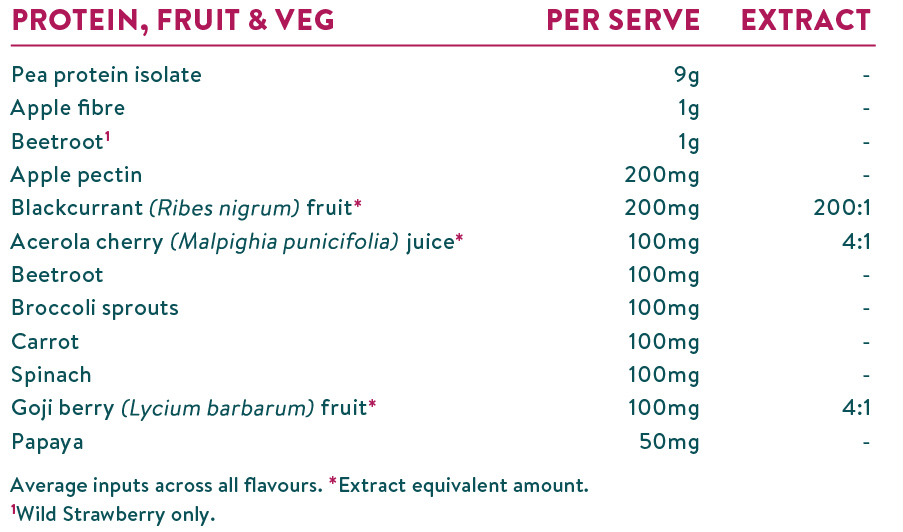 Immune & Digestive Blend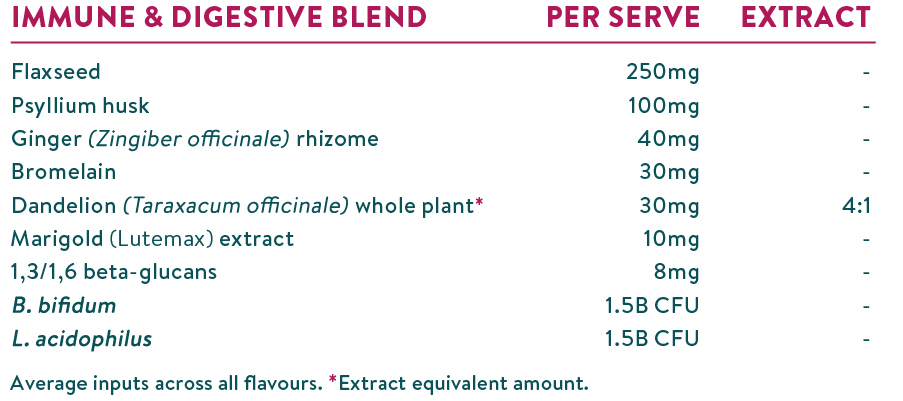 Cognition & Vision Blend

Antioxidants & Superfoods Blend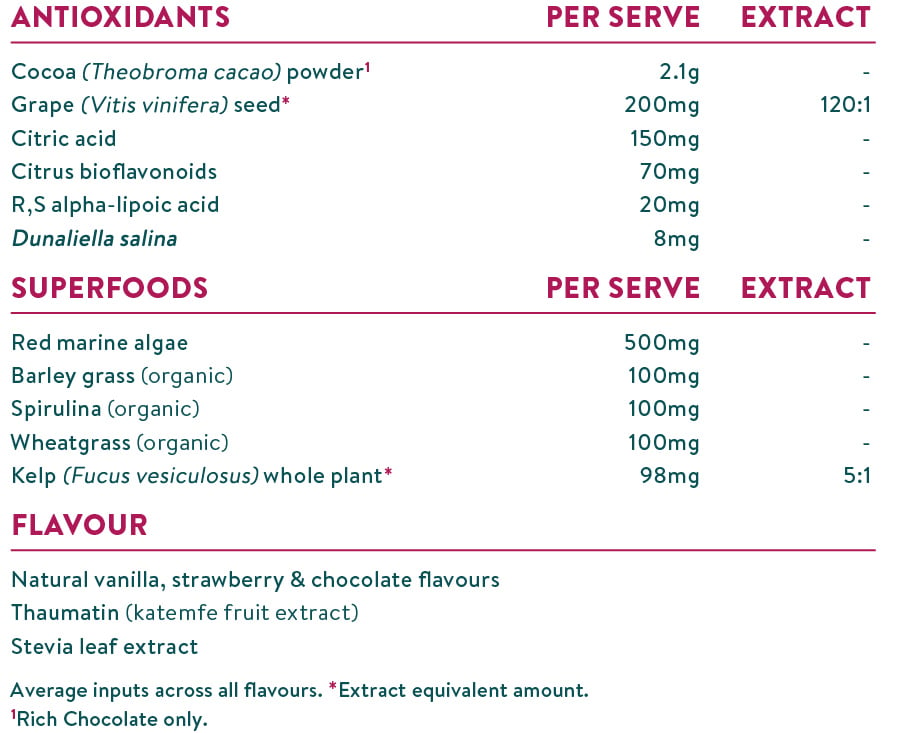 Shipping
We offer free delivery nationwide on orders over $49*
*After discount where applicable.
Throughout New Zealand, we use CourierPost, we want your parcel to get to you safely, quickly and at the lowest cost.  The highest shipping cost is $9.
Depending on the time of day that you submit your order, we aim to have your order delivered to you within 1-2 working days. For South Island and rural deliveries, add an extra day to delivery times.
Courier prices are based on the total weight of your order and on your shipping destination and are calculated before you enter any personal details.
All courier prices include Goods & Services Tax (GST).
Unfortunately we do not ship outside of New Zealand. 
WHY TAKE NUZEST KIDS GOOD STUFF
Good nutrition throughout childhood is important to support normal physical and mental development. The period between the ages of 4-14 is characterised by rapid growth, and cognitive and emotional development. Make sure they're built on good stuff!
Research shows that you often have to offer children a new food ten times before they're happy to accept it. They'll eat a balanced diet eventually; - in the meantime Kids Good Stuff provides a healthy cocktail of essential nutrients to help fill the gaps... without a fuss.
Too much or too little of a single nutrient can have adverse effects. Kids Good Stuff is carefully formulated by an independent team or nutritional experts to provide the right balance of vitamins and minerals for growing kids
Children who don't get enough calcium in childhood run a greater risk of developing osteoporosis in later life. Kids Good Stuff supports healthy teeth and bones with naturally-sourced calcium from Red Marine Algae, Vitamin K2 to help disperse the calcium from the bloodstream into the bones and a vegetables source of Vitamin D3.
Give them the right stuff to help support mental and emotional well-being. Kid Good Stuff provides nutrients chosen specifically to assist with learning , concentration, behaviour and overall brain development. After all healthy kids are happy kids.
While they are young, children's immune systems are exposed to a myriad of germs, viruses and bacteria. The carefully chosen vitamins and antioxidants in Kids Good Stuff help support a strong immune system. That means less time out of school with fewer nasty colds and flus.
Say goodbye to sugary highs and lows. The complete range of B vitamins and plant-derived protein in Kids Good Stuff provides balanced, sustained energy for learning and playing. So skip the sugar and shake up a Kids Good Stuff multi-vitamin smoothie.
It can be challenging to ensure that kids are getting the right balance of nutrients - especially when allergies or food intolerances get in the way. Kids Good Stuff is an allergen-free, easy way to help fill the gaps in their diets - while remaining friendly on their tummies.
HOW TO USE Kids Good Stuff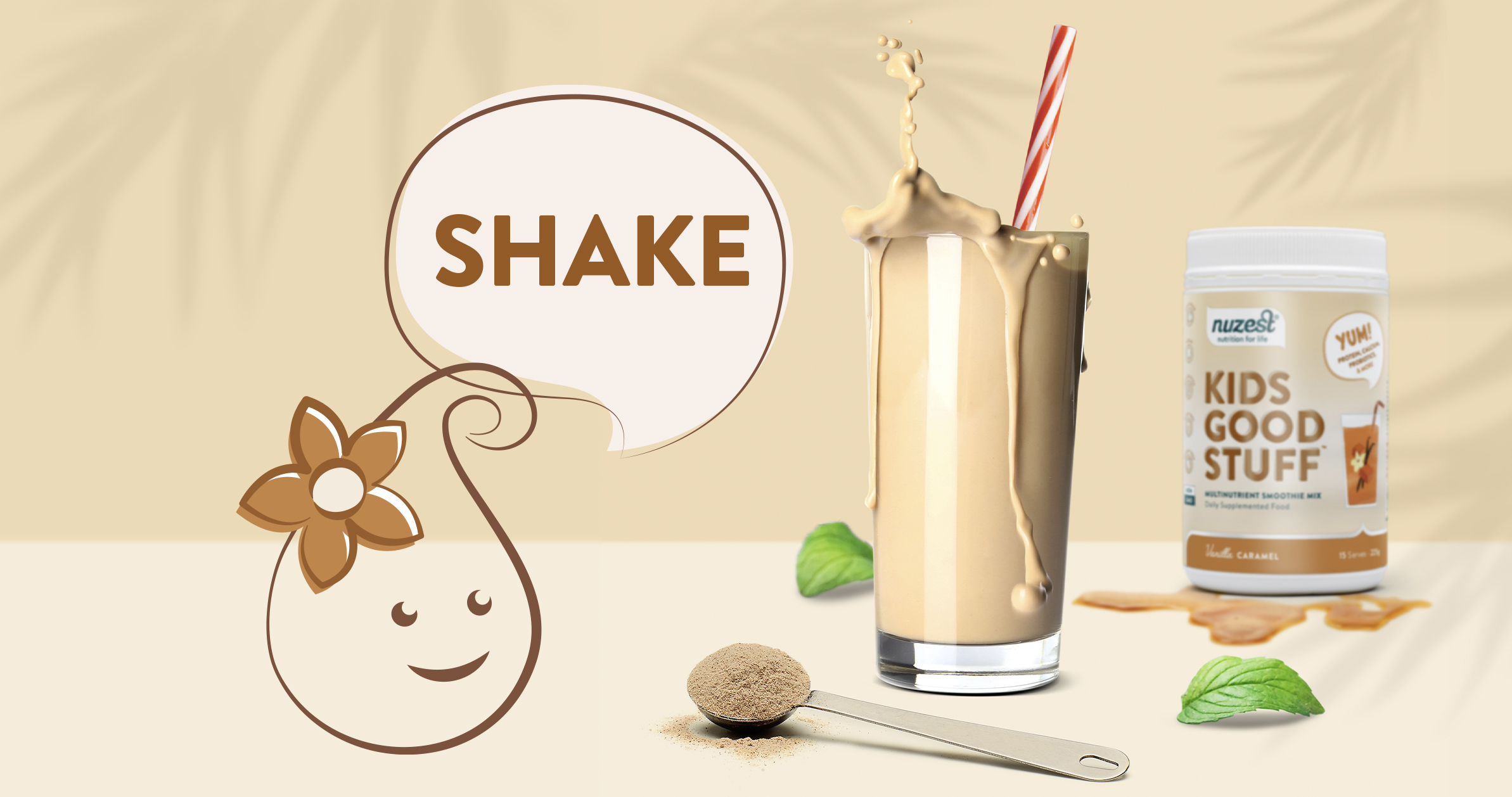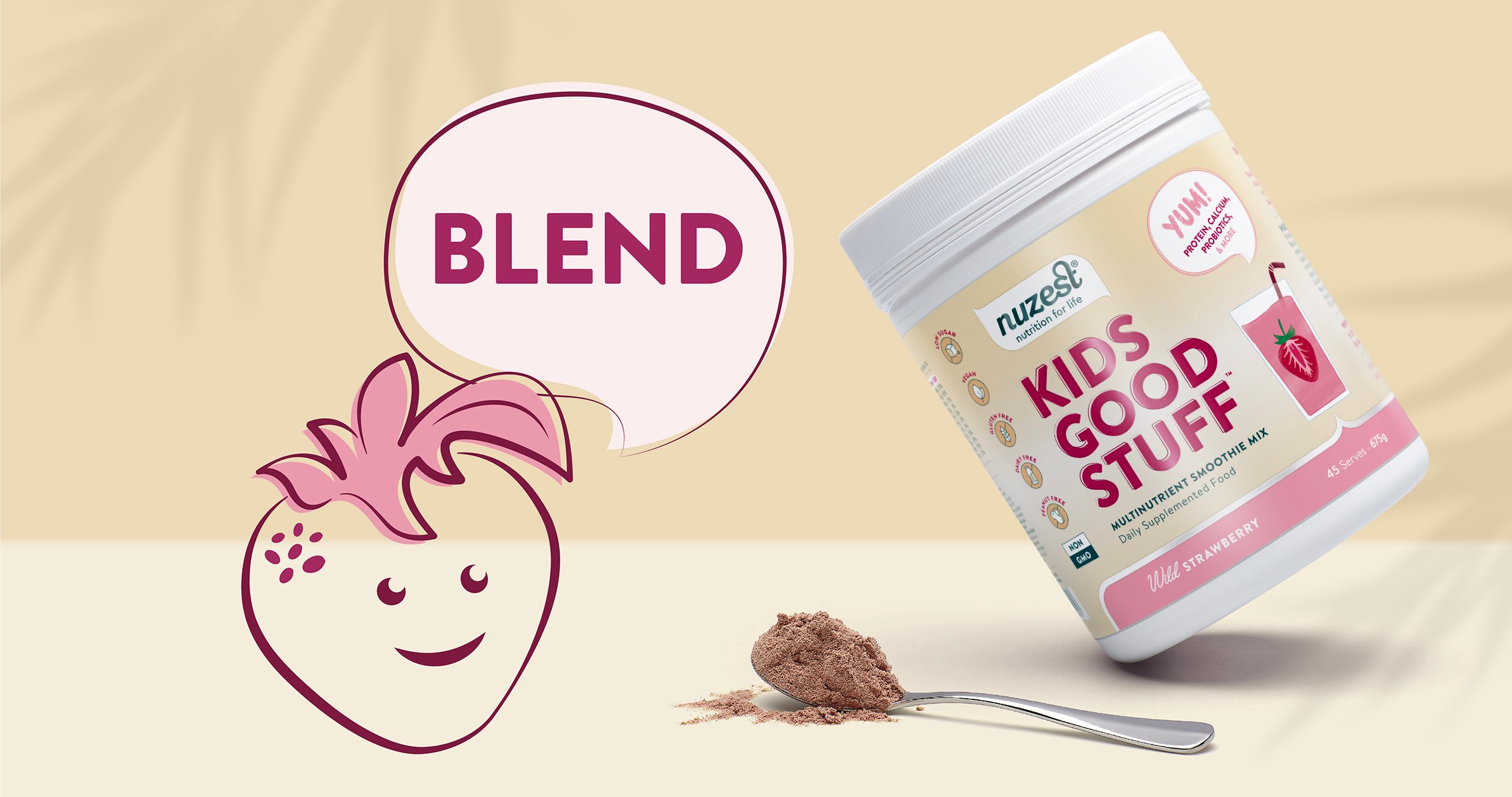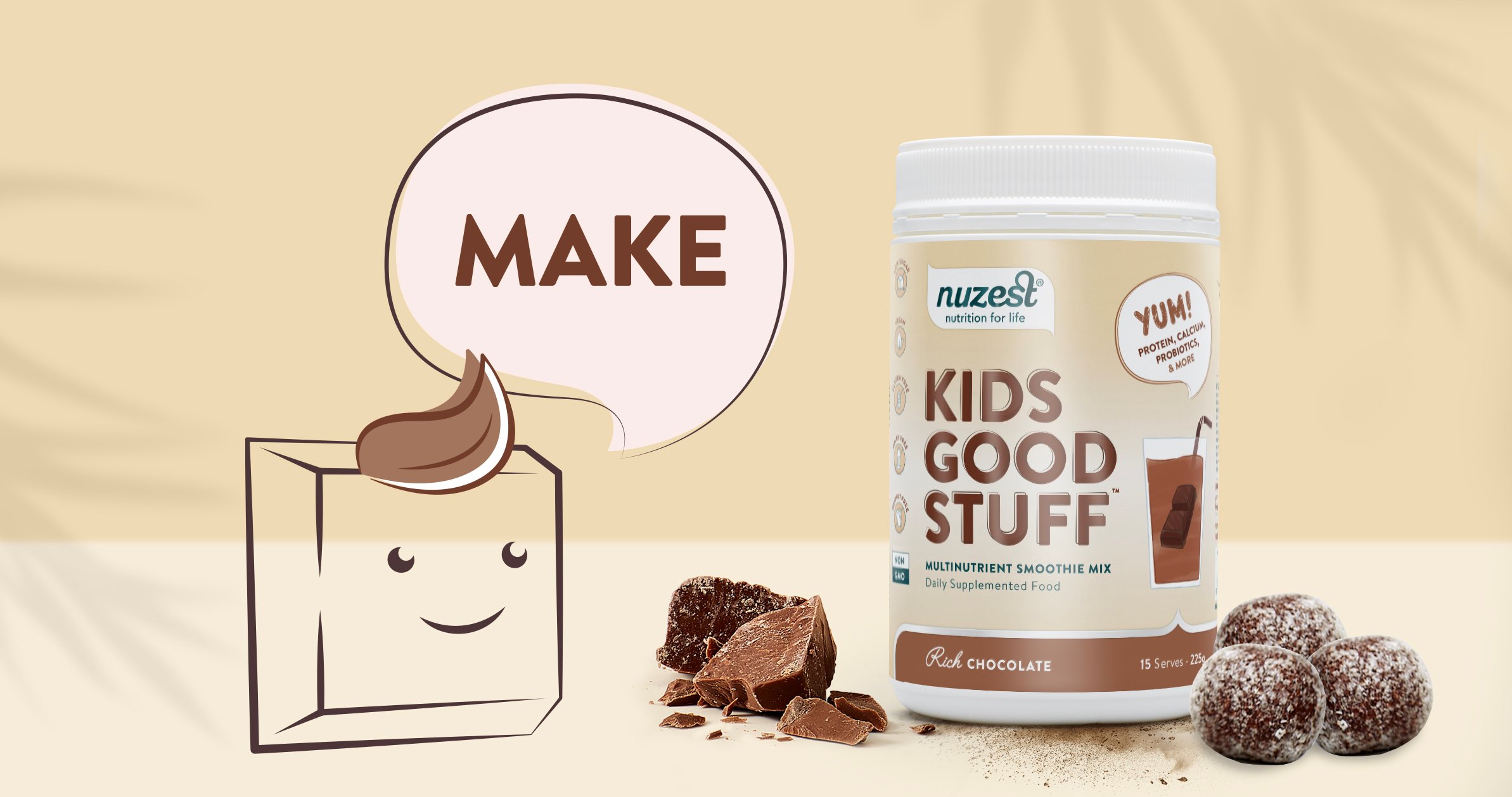 Kids Good Stuff FAQS
Does Kids Good Stuff contain gluten/dairy/soy/peanuts/eggs/GMOs?
No - Kids Good Stuff is free from all common allergens, making it suitable for most children aged 4 to 14.
Does Kids Good Stuff replace a multi-vitamin?
Yes - Kids Good Stuff is designed to provide complete nutritional support for growing bodies and minds. Kids Good Stuff is more than just a multivitamin - it also contains minerals, pre and probiotics, digestive enzymes, veggies, berries and greens.
What age group is Kids Good Stuff suitable for?
Kids Good Stuff has been developed to help meet the nutritional requirements of children aged between 4 and 14. While it can be taken by anyone over the age of 4, we recommend that children over 14 move on to our adult formula, Good Green Stuff.
Does Kids Good Stuff contain sugar or artificial sweeteners?
Kids Good Stuff contains no added sugar and is extremely low in naturally occurring sugars. One serve of Kids Good Stuff has about 1g of sugar. The product is sweetened using Thaumatin (an extract of Katemfe fruit from West Africa) and the natural sweetener Stevia.
How is Kids Good Stuff different from Good Green Vitality?
Kids Good Stuff is designed specifically for growing kids. They have different nutritional requirements to adults and a variety of popular flavour profiles were chosen to ensure they also enjoy the experience. Children have lower requirements for many nutrients (due to lower bodyweight) and so the amounts of certain nutrients are adjusted to be appropriate for this age group. We have also added protein and increased the calcium content to support growth and development, and included brahmi to support cognitive function and lutein and zeaxanthin for eye health. The protein and fibre included will also assist with satiety as a great start before school or an afternoon snack to help keep the hunger pangs away before dinner; a healthy alternative to soft drink, cakes and biscuits. You could achieve a similar effect by mixing a half serve of Good Green Vitality (GGV) with our Clean Lean Protein. The difference is that GGV also contains adaptogens and additional herbs to aid digestion and detoxification that are probably not necessary for children, particularly the younger group.
THE BEST POWERED BY NUZEST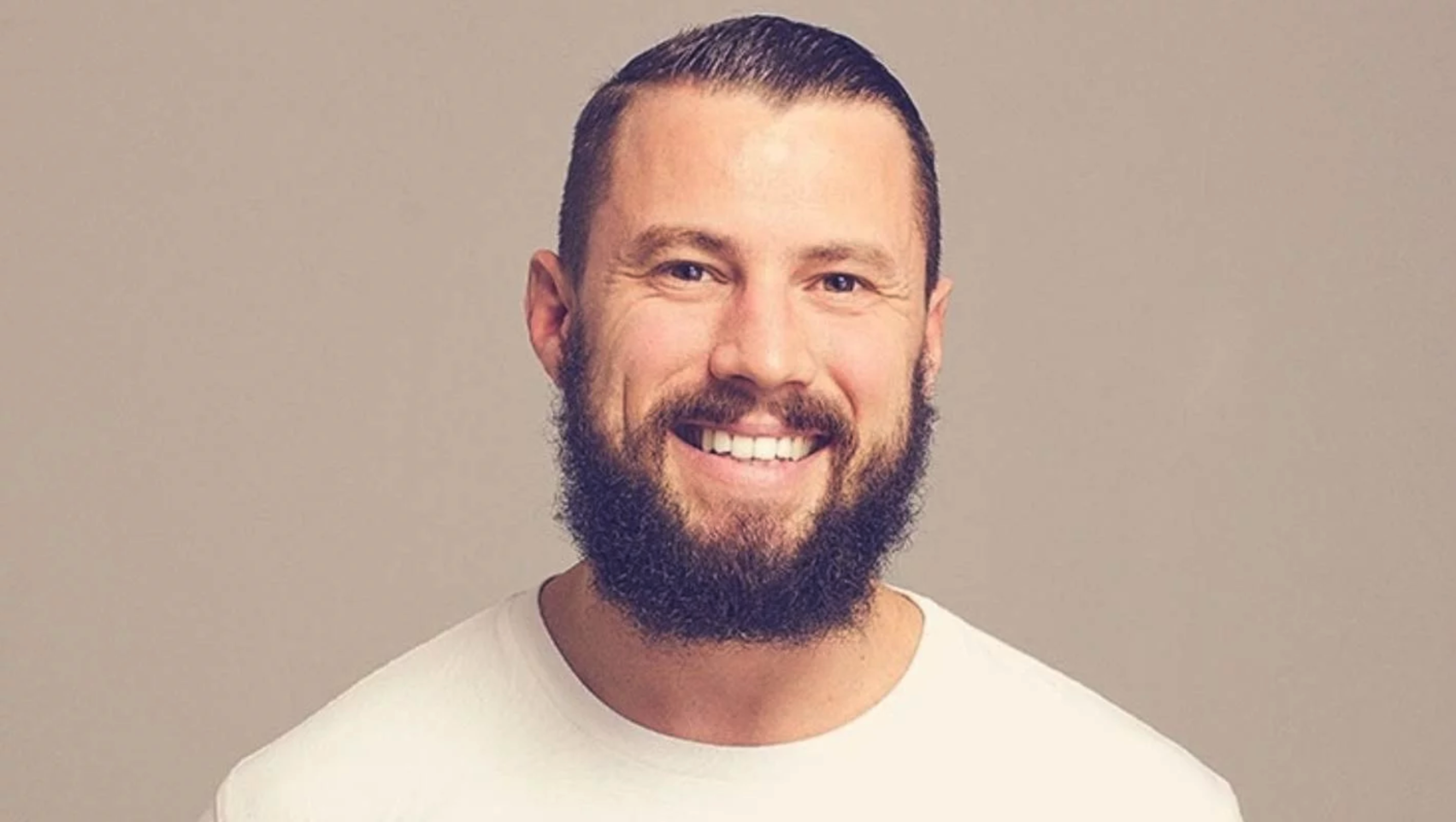 Cliff Harvey - ND, Dip.Fit, PhD
"Clean Lean Protein is the world's most effective vegetable protein. It's easy to digest, low in allergens and extremely low in carbohydrates."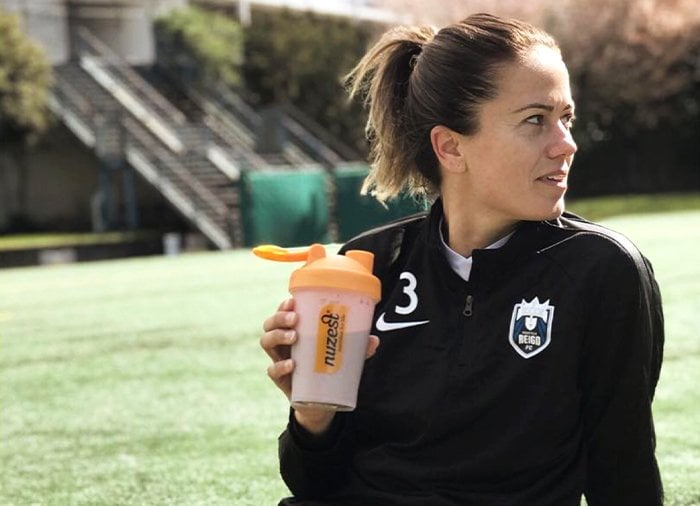 Lauren Barnes - International Soccer Star
"I take my Nuzest protein with me everywhere and I couldn't be more happy with it."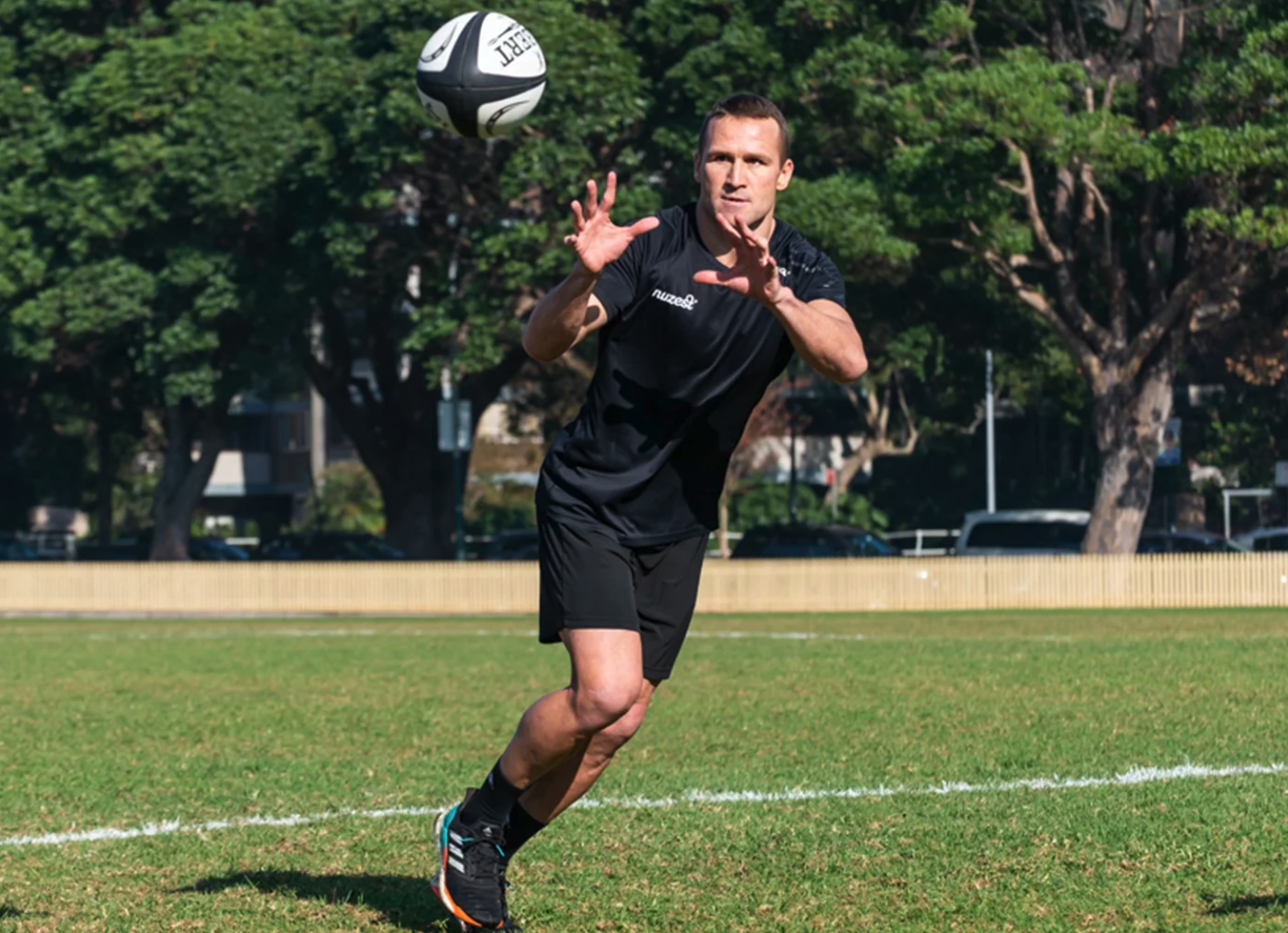 Matt Giteau - Rugby Union Player
"Since taking Nuzest I've felt great, lot of energy on the field, off the field. My recovery, general health and body feels good."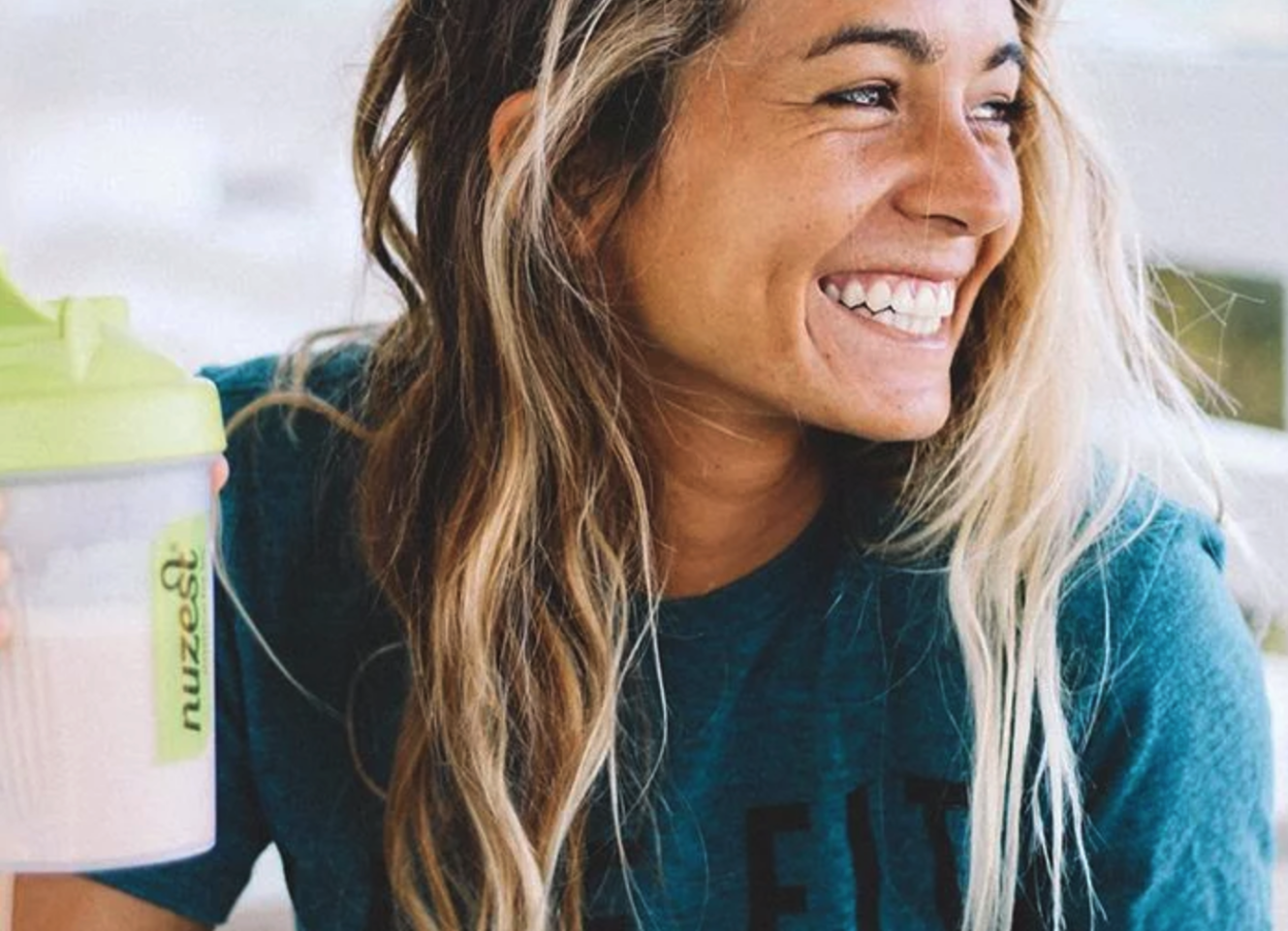 Brianna Cope - Pro Surfer
"Whether it's surfing or working out, I am always on the go! I needed a simple and effective way to get in my protein. With Nuzest, I feel I hit a home run!"
Kids Good Stuff Is Loved by Customers
Reviewed by Michelle, from Australia
Verified Buyer
I recommend this product
Product Standouts
Quality of ingredients
Nutritional profile
Ease of use
Blendability
My child loves it
Happy knowing my child in getting a lot of nutritional value from her morning milkshake
Reviewed by Sarah B., from Australia
Verified Buyer
I recommend this product
Product Standouts
Nutritional profile
Ease of use
Blendability
Great product
My son is a very very fussy eater with food allergies, so he has this drink for breakfast every day. He loves the taste with almond milk.
Reviewed by Fiona M., from New Zealand
Verified Buyer
I recommend this product
Product Standouts
Quality of ingredients
Digestability
Ease of use
Blendability
Great
4 year old fussy eater loves the taste and not much is needed to make a good drink for him.