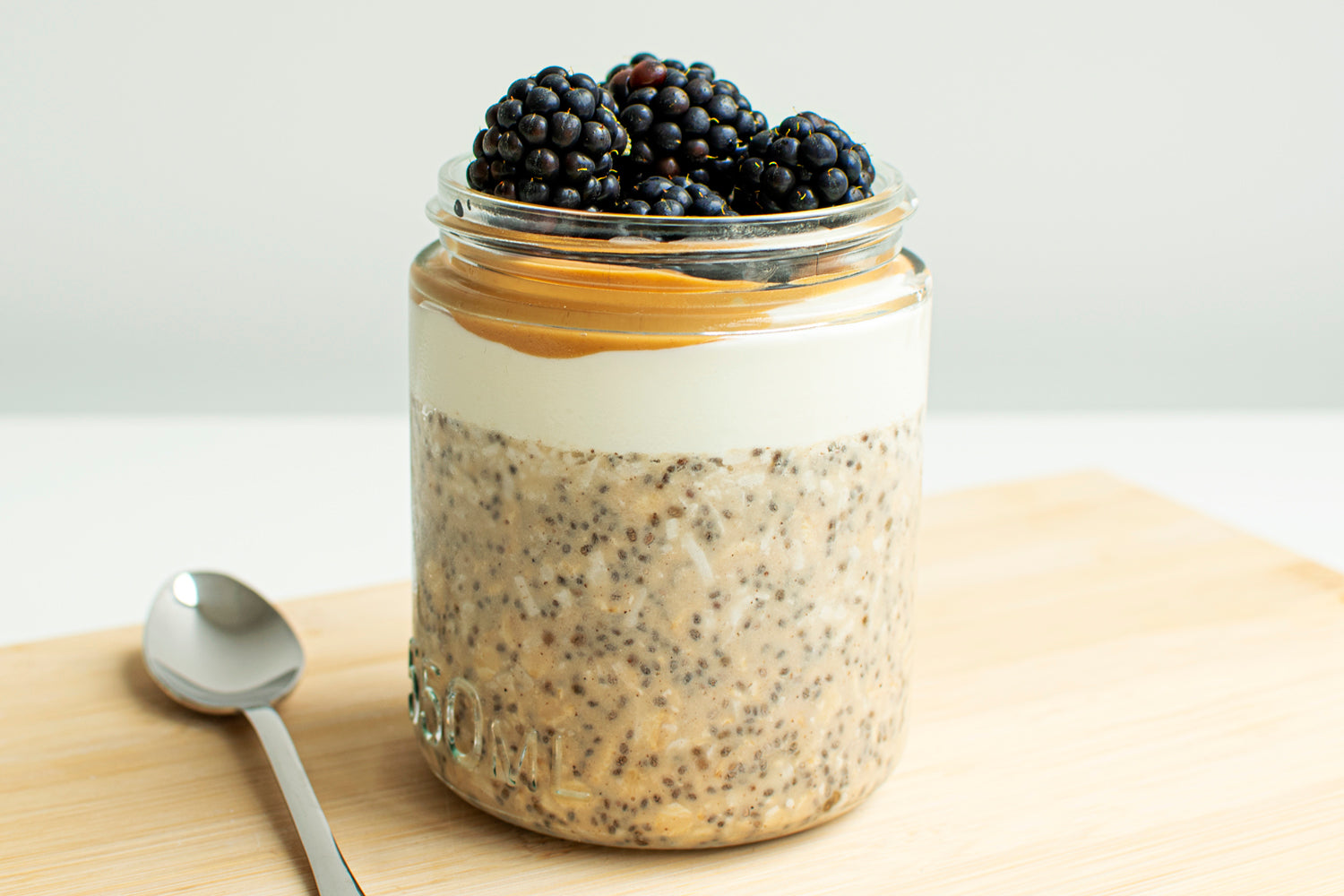 1 min read
Coffee Coconut Overnight Oats
A healthy on-the-go breakfast made using Clean Lean Protein Coffee Coconut MCTs.
Ingredients
1 serve Coffee Coconut + MCT's Clean Lean Protein
2 Tbsp of chia seeds
2 Tbsp of shredded coconut
½ cup of oats
1 cup milk or plant-based milk of choice
Toppings of choice
Overnight oats are a great option for a healthy breakfast when you have limited time in the mornings, make it in a takeaway container and they can be easily enjoyed once you get to work. This recipe is super creamy and full of healthy fats, not to mention packed with protein. We used Clean Lean Protein Coffee Coconut MCTs in this recipe, but you could definitely swap it out for any other flavour.
Method
Place dry ingredients in a jar and stir to combine
Pour in milk and mix well
Leave in the fridge overnight
In the morning add toppings of your choice! We love frozen or fresh berries, pumpkin seeds, or nuts, or add home-made muesli or granola.
Time: 10
Serves: 1