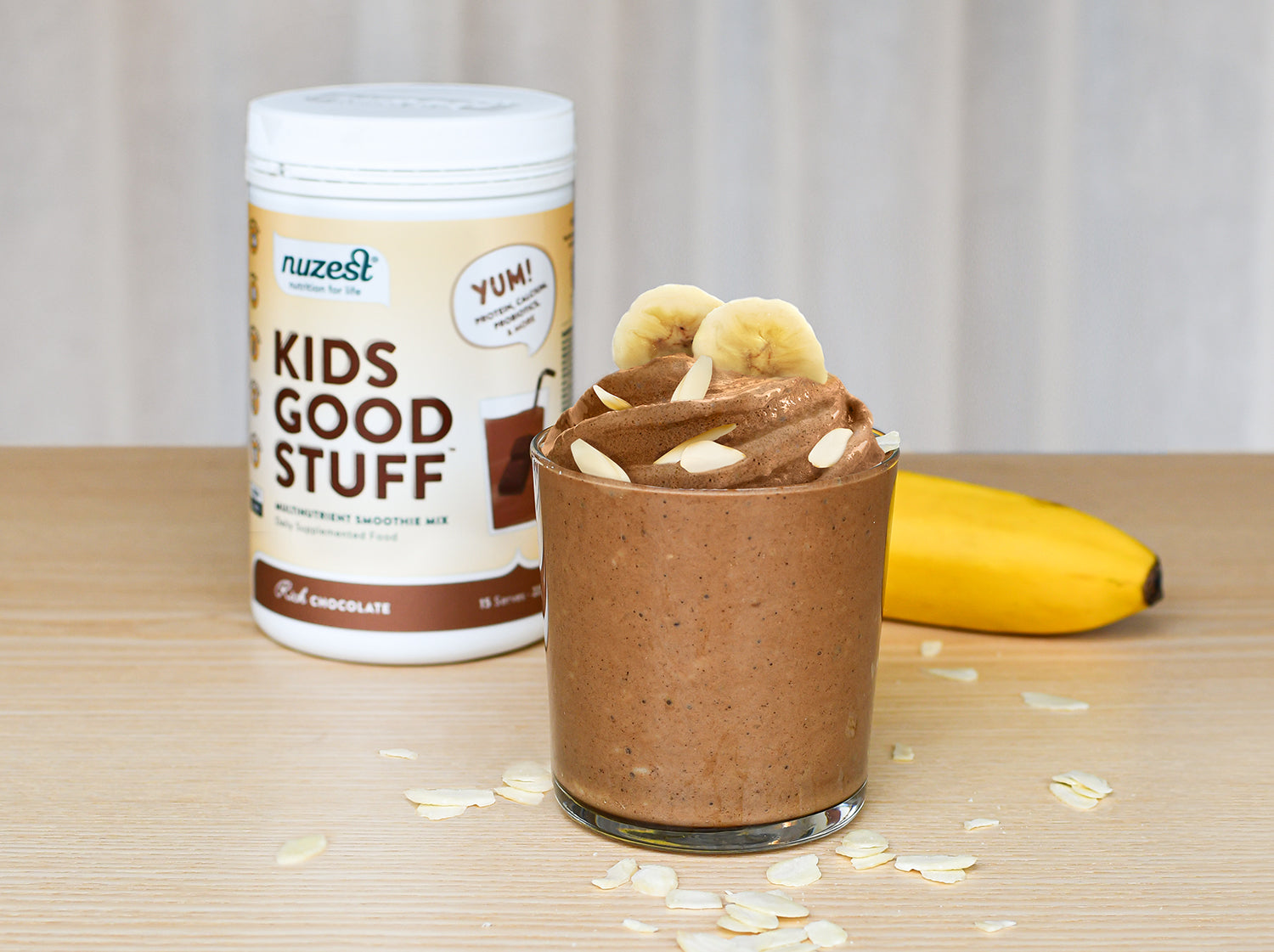 1 min read
Choconut Nice Cream
A tasty summer snack made with Rich Chocolate Kids Good Stuff
Ingredients
2 bananas, frozen
1 serve Rich Chocolate Kids Good Stuff
1 Tbsp peanut butter
Toppings:
1 Tbsp flaked almonds or crushed peanuts
1 tsp dark chocolate, melted, to drizzle
Something a bit chocolate, something a bit coconut and something a bit DELICIOUS! This nice cream is the ultimate dessert or summer snack. Super healthy and packed with vitamins, minerals and protein.... not to mention flavour! The kids will love it and so will you. made using Rich Chocolate kids Good Stuff.
Method
Add all ingredients to a blender and blend until smooth.
The texture should be like soft-serve ice cream. If it's too runny, put in the freezer for 15-20 minutes until desired texture. Do not allow to completely refreeze or it may be too hard to get your spoon in!
Add toppings immediately before serving.
Time: 5
Serves: 2