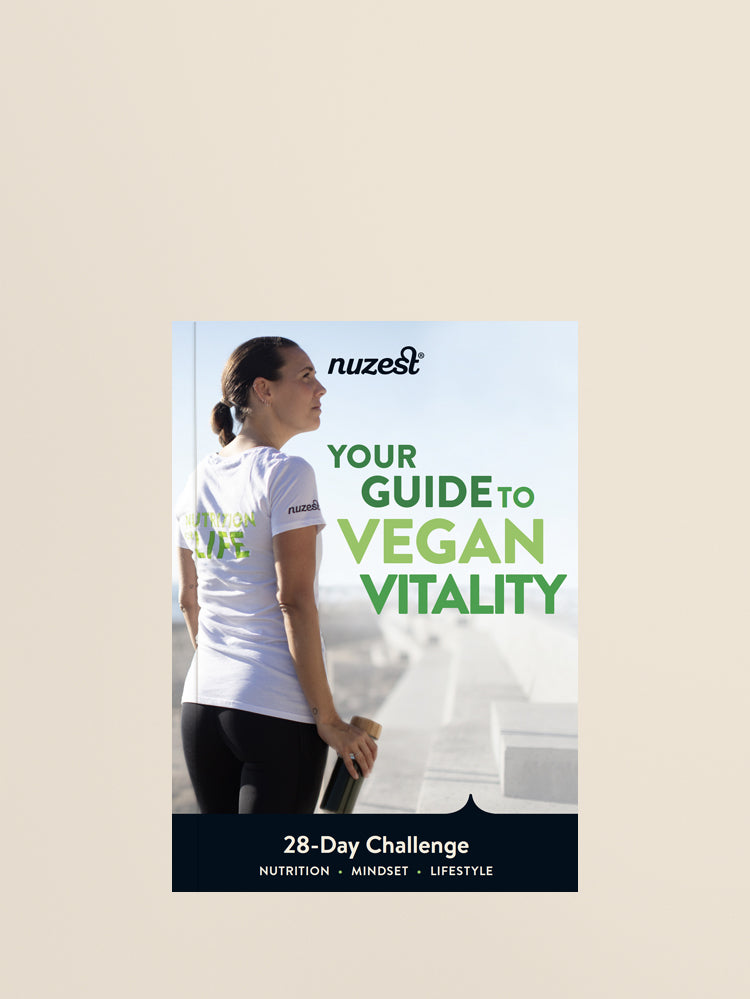 Your Guide To Vegan Vitality (ebook)
With the rise of plant-based diets, it is easy to feel overwhelmed on where to start! If you are looking to adopt a plant-based diet for better health, the environment or if you are just looking to reduce your intake of animal products, the Guide To Vegan Vitality will provide you with the foundations for a healthy plant-based diet.
The Guide To Vegan Vitality is a 28-day challenge was written in association with registered clinical nutritionists Dr Cliff Harvey and Bella Marinkovich,  and Heather Rieger (BTech, Food). It contains a comprehensive breakdown of key nutrients and tips on how to thrive on a vegan diet, as well as important lifestyle factors such as sleep and exercise.
You will be provided with:
- Weekly meal plans, shopping list templates and check-ins, giving you with the tools and knowledge you need to achieve vegan vitality.
- Everyday Recipe Book which contains 8 delicious recipes with gluten free, dairy free, soy free, nut free and vegan options. 
-A Beyond The Smoothie Recipe Book with a collection of recipes to inspire and support you on your health journey, written by Kerry Locatelli BNat. 
This guide is a downloadable pdf. Not available in hard copy.