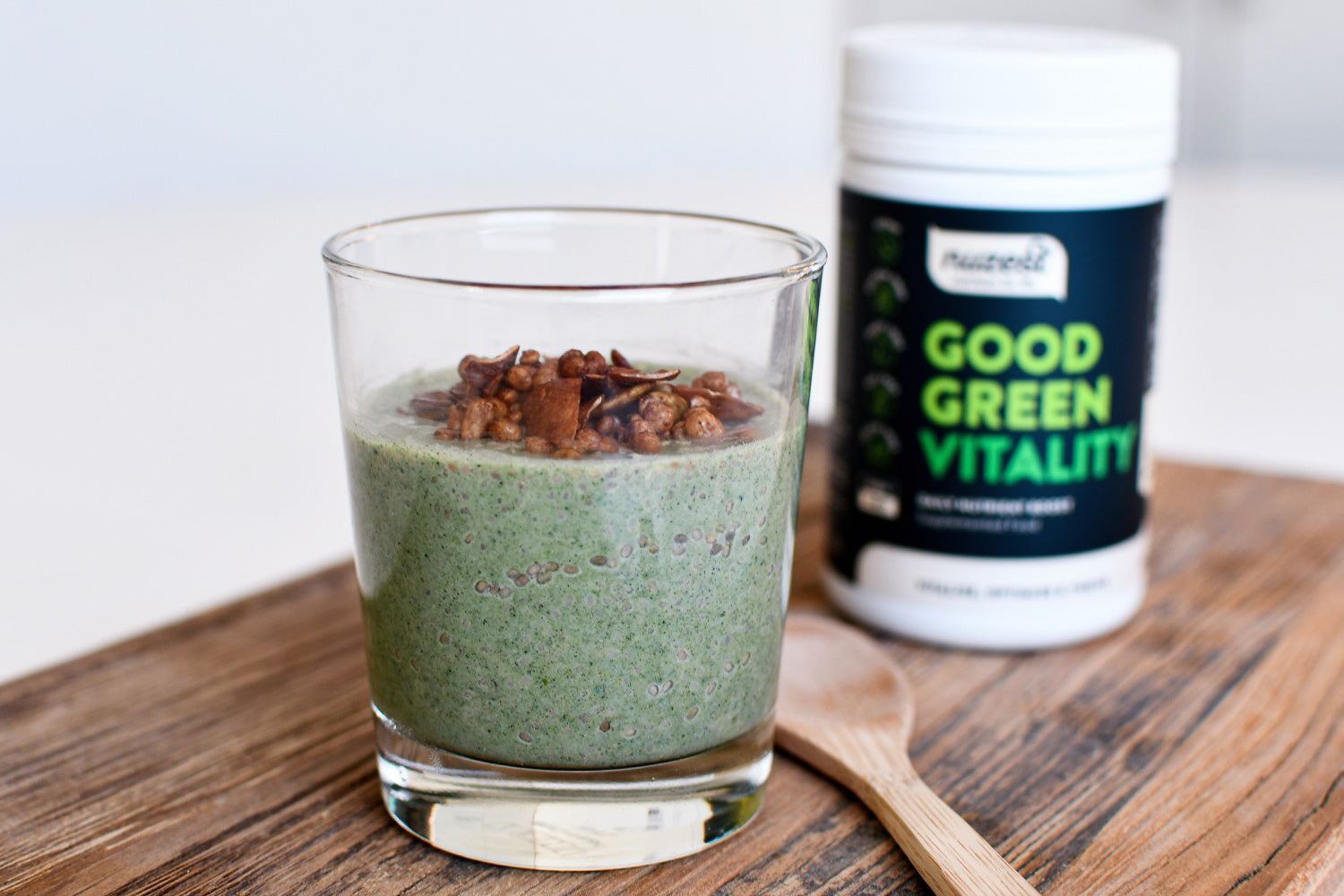 1 min read
Good Green Vitality Chia Pudding
A nutrient packed breakfast or snack, made with Good Green Vitality.
Ingredients
4 Tbsp of chia seeds
1 serve of Good Green Vitality
1 cup of milk
Granola to serve
Nothing like a chiled chia seed pudding for breakfast. Packed with healthy fats, lots of protein and so many other nutrients with the added Good Green Vitality. This is a great choice for resetting the body and boosting the immune system. Made with only 4 ingredients and the option to add other toppings for that extra WOW factor. Super easy as a on-the-go breakfast or enjoyed on the deck in the morning sun.
Method
Combine all the ingredients except for the granola in a bowl
Split the mixture evenly into two glasses
Place into the fridge overnight to set
Remove from the fridge and serve with granola
Time: 15
Serves: 2