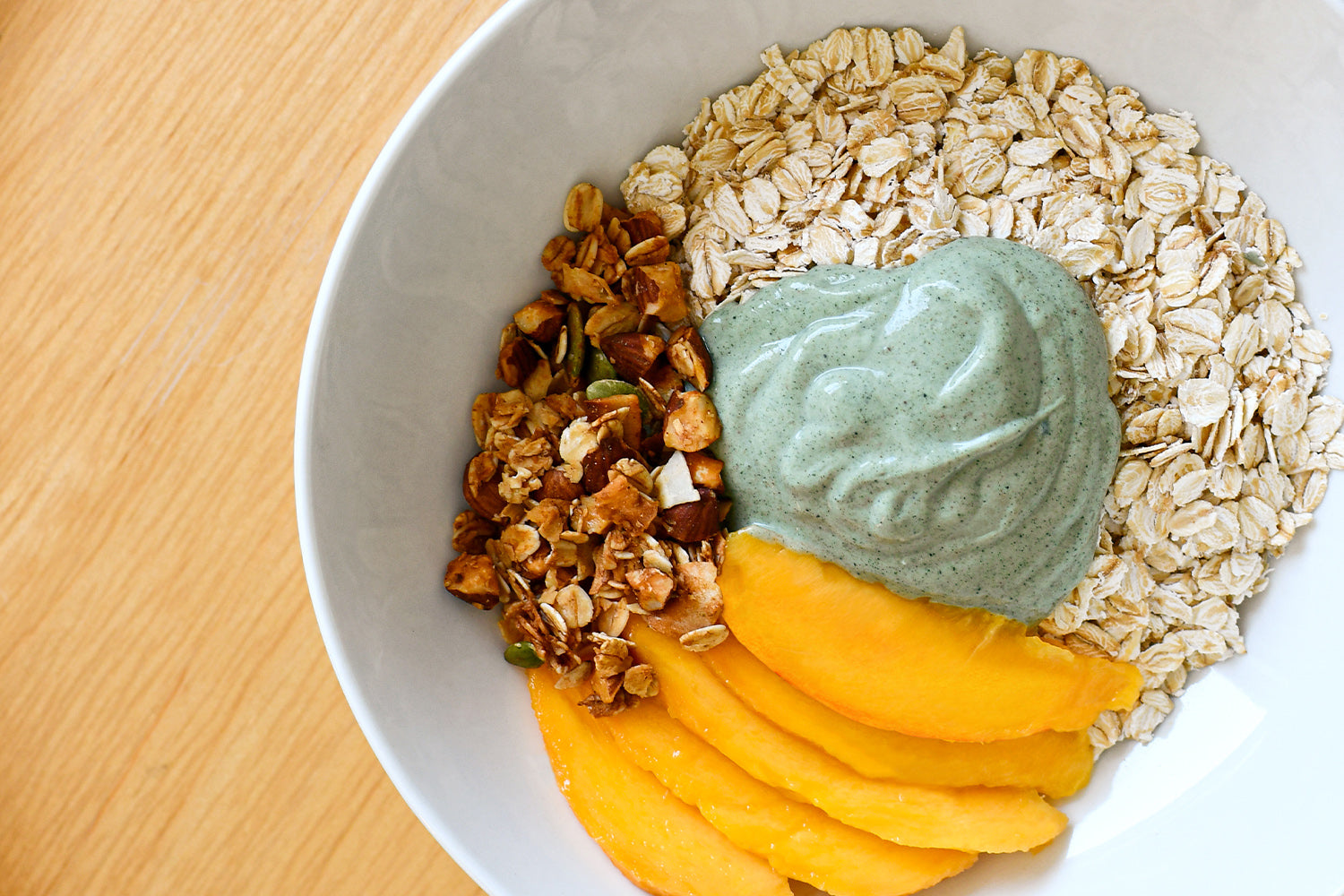 1 min read
Good Green Vitality Yoghurt & Granola
A simple and nutritious breakfast using Good Green Vitality.
Ingredients
1 serve Good Green Vitality
½ cup coconut yoghurt
1 cup of rolled oats
1 mango cheek, sliced
½ cup of granola
1 cup milk of choice
An easy, healthy, simple and delicious breakfast that is guaranteed to keep you going till lunch. If you don't have Mango, swap it out for a handful of your favourite berries and enjoy! Using Good Green Vitality for that extra nutrient boost. Packed with healthy fats and protein from the granola and oats, this breakfast will be your new summer go-to!
Method
Combine the Good Green Vitality and coconut yoghurt in a bowl, mix well and set aside
Divide the rolled oats evenly between two serving bowls
Pour the coconut yoghurt mixture onto the oats
Cut the mango cheek into thin slices and place on top with the granola
Serve with milk of your choice
Time: 5
Serves: 2